---


Zoltan 2018
Countries visited: .fr, .and, .es, .pt, .de, .ch, .at, .hu, .sk, .li, .cz, .lu, .it, .si, .hr, .ba, .lu, .be, .eng, .scot, .wal
Zoa is in fine shape here on Sicily.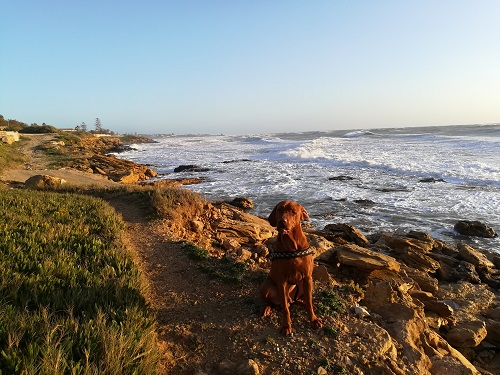 On the way to the river outlet among the plastic.
A new friend on the beach. Then we drive around the island and at San Vito Lo Capo we take on the local "hill".
Switzerland
We return to spend time with family and friends, most of whom like seeing Zoa again. The weather is cold, but we do get to see some snow in Braunwald and Wildhaus.
Zoa meets Asi on the final day we are in Zurich. Beside the Sihl river. And again.
There is snow.
Germany
We hang around at some TV company, but walks down a valley and in some woods.
Luxembourg
It rains
Belgium
Also rains
France
Still raining
England
Rain, then sun. Many friendly dogs and dog owners. But there is mud, which often means a morning "Hose down". Baaaa...
The Avon Dam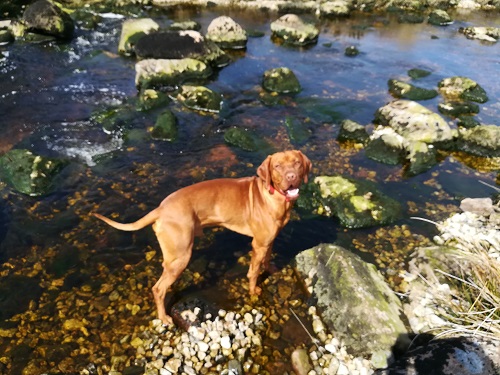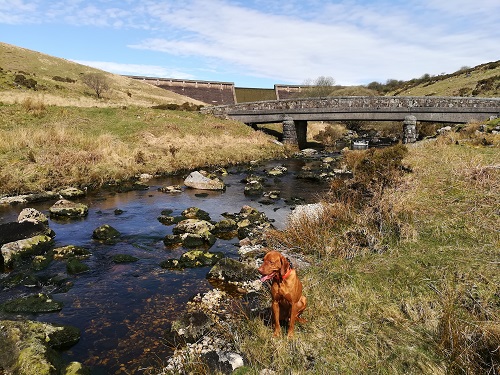 Bantham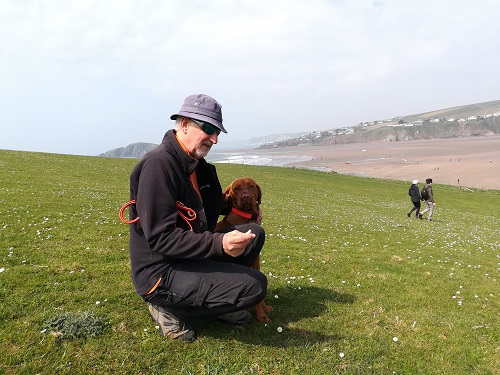 I get a couple of new shirts.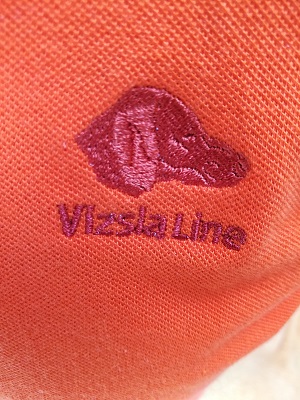 Then we travel all the way up to
Scotland
to see a couple of dogs, one in Glasgow
and another in Prestwick,
then back down again to
Wales
For a few nights near Aberystwyth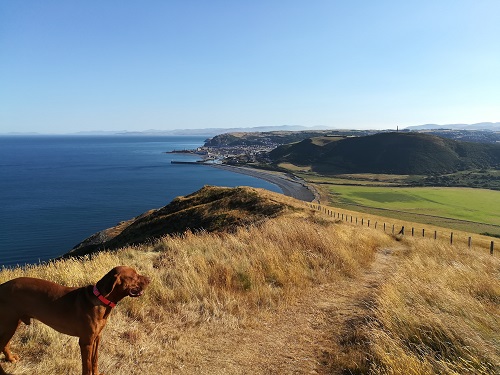 and a few more for walks along the cliffs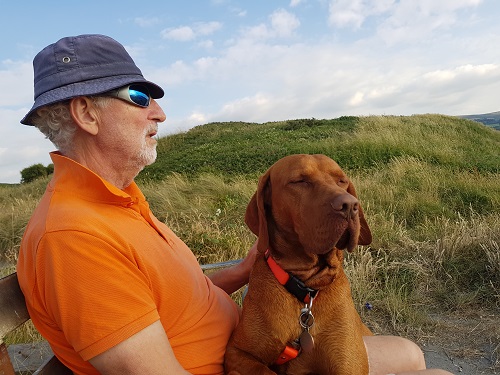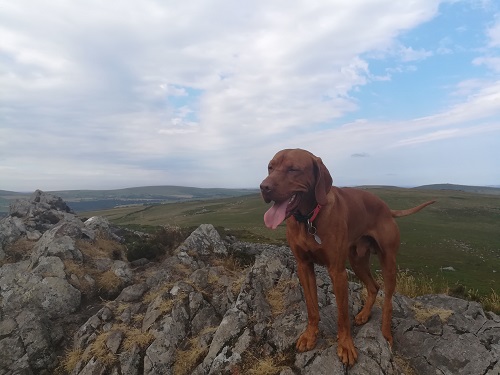 Then on to
England
To see friends in Shefffield before a local campsite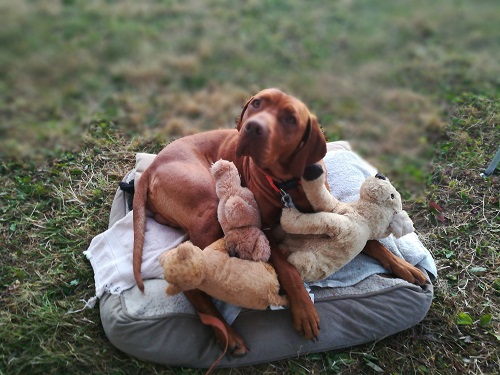 before returning home.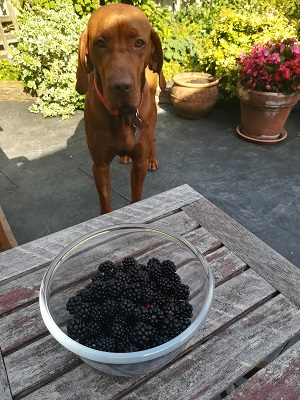 In August we set off again to North Devon for walks on the coast at Mortehoe.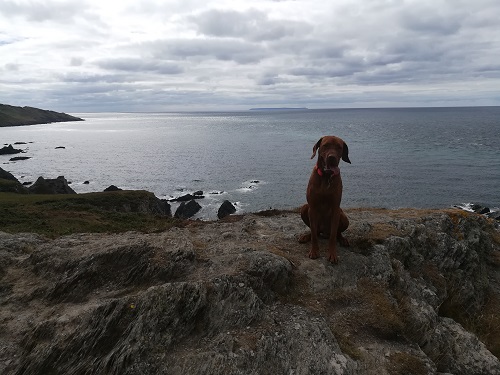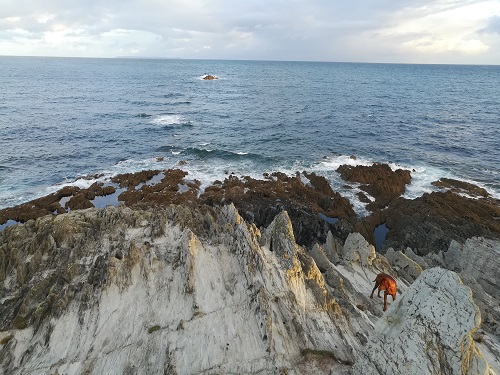 There is also doggie ice cream in Lynton.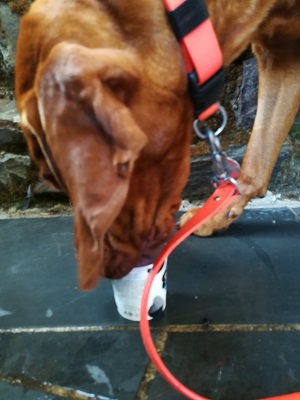 Then off to see good friends in Bath for a few days before setting off to Essex and see good friends there, including some grand walks in Hockley Woods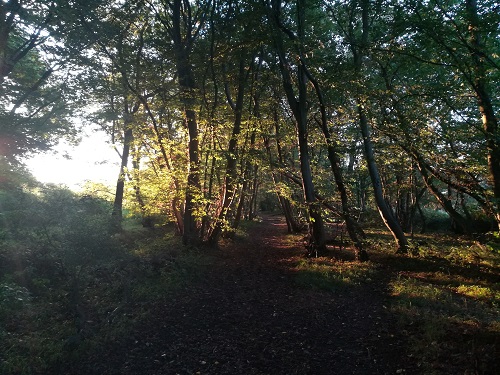 and Southend on Sea. We meet Heiley who seems to be a rather good dog.
I want to go and see National Museum of Computing in Bletchley, but dogs not allowed so on we go to Oxford. Beside the lock in Oxford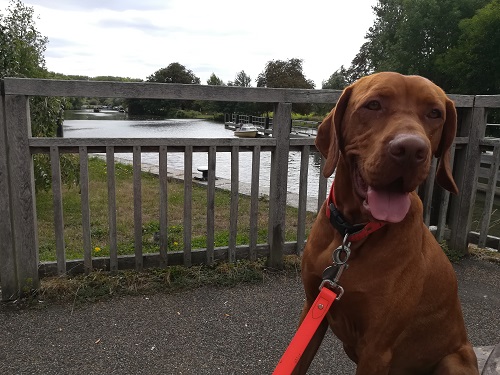 And the proud owner of a lovely new Bandana in The New Forest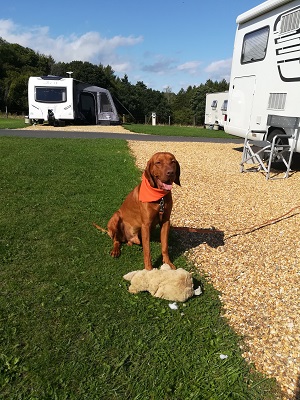 Back to Devon and then we drive my sister to LHR and park up in Windsor for a night.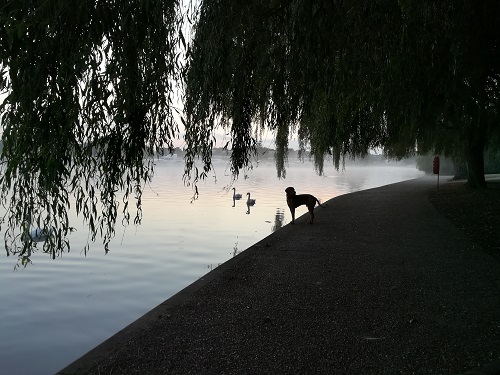 Then on a trip to Cornwall we find a number of beaches......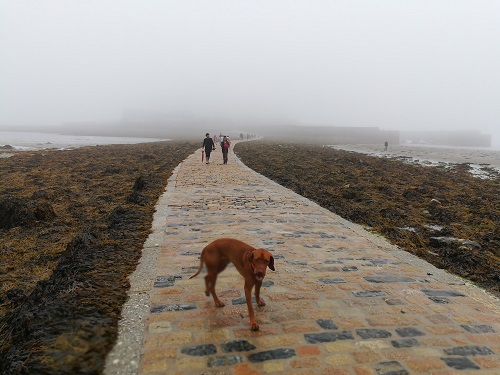 Zoa on Gwithian beach.
And in Trevellas Cove before walking along the beach to Trevaunance Cove for coffee and a chat with the owners of a lurcher.
Zoa, like me, seems to enjoy the campsite.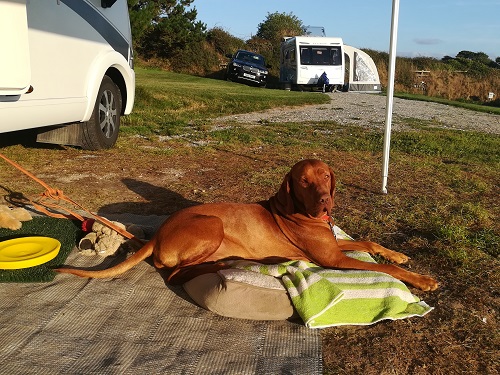 And his teeth are quite clean.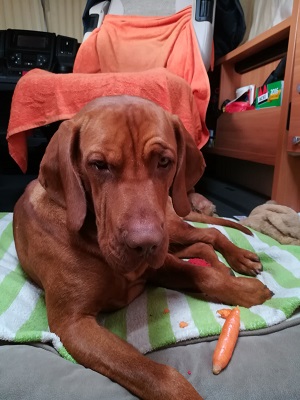 Love his look when he listens to a couple of Vizslas singing to a broom.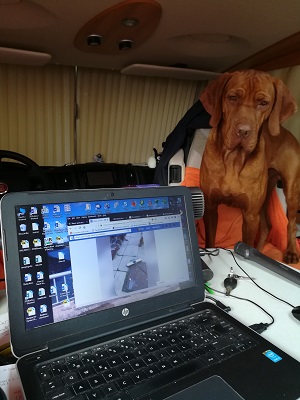 At Bre-Pen he climbs over the rocks.
Back to Devon before setting off to London and then
France
For one night, then to Belgium for one day before back to
France
and a night at Hawthorn Ridge.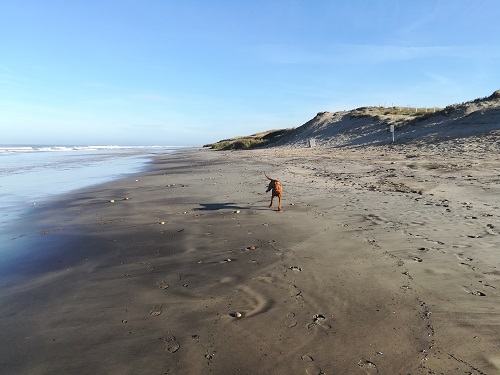 Spain
On the plain south of Madrid, dry and warm.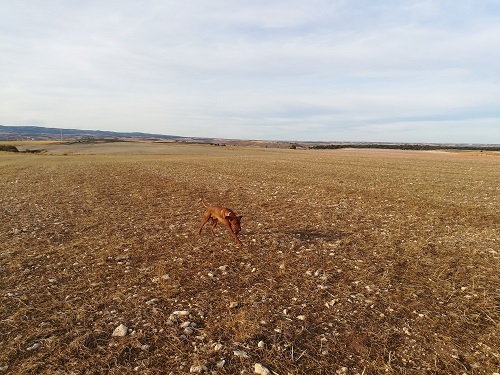 Evening relaxation in Motril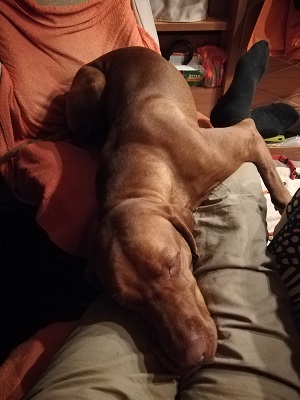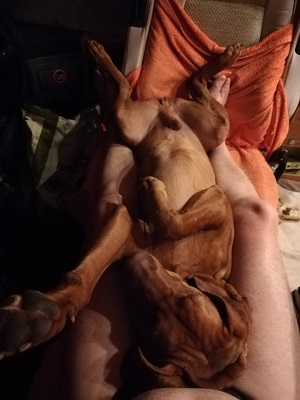 Fish in Torrox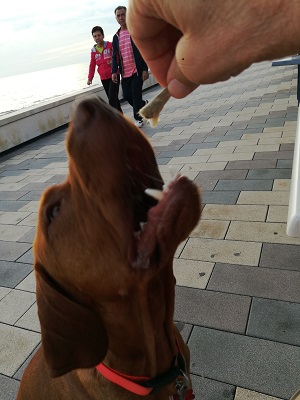 Beach duty in Cala de Mijas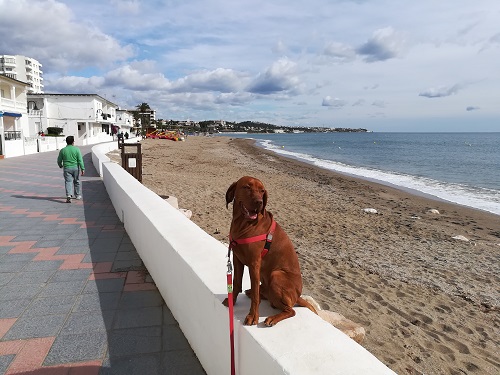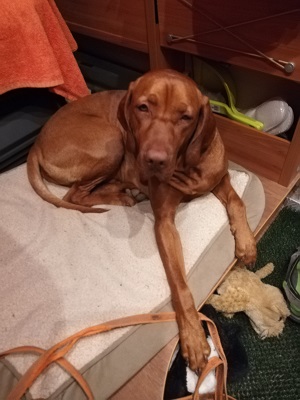 While I am away in Switzerland Zoa continues his training, this time ball fetching at Eurodog.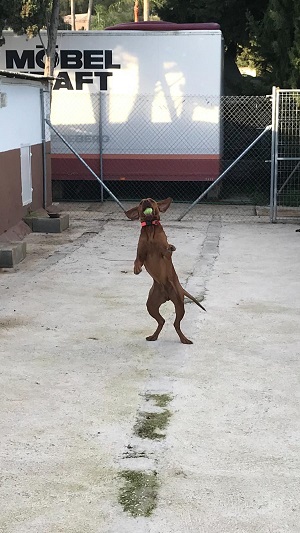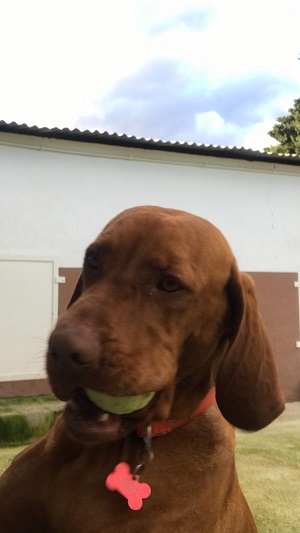 Then I pick olives near Ronda while Zoa runs around the joint and makes a new friend.
And on the beach in Rota, Spain. Before we head into
Portugal
© Copyright 2003, 2004, 2005, 2006, 2007, 2008, 2009, 2010, 2011, 2012, 2013, 2014, 2015, 2016, 2017, 2018, 2019 Brian Rees All rights reserved