---


Zoltan 2016
Countries visited:
.fr, .ad, .es, .pt
France
17-AUG
We meet for the first time. He is a lively little puppy About 10 kilos.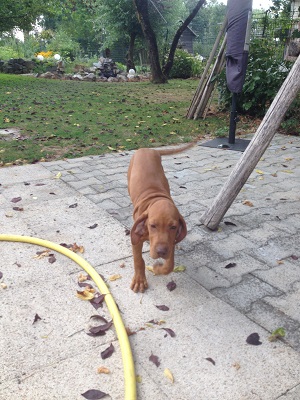 who seems very friendly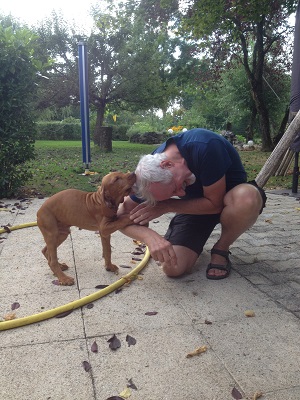 and then collapses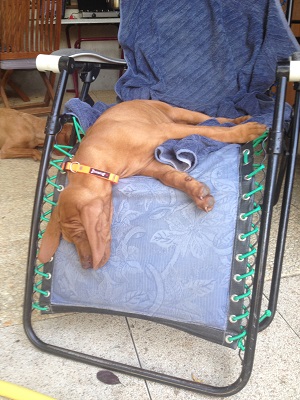 then the first night in the van
And with Mama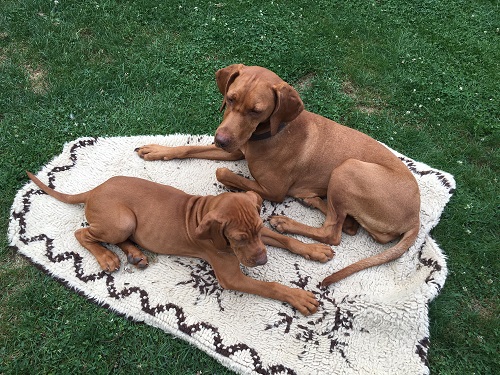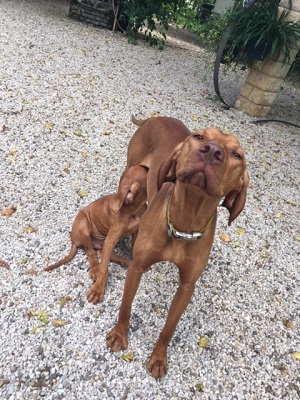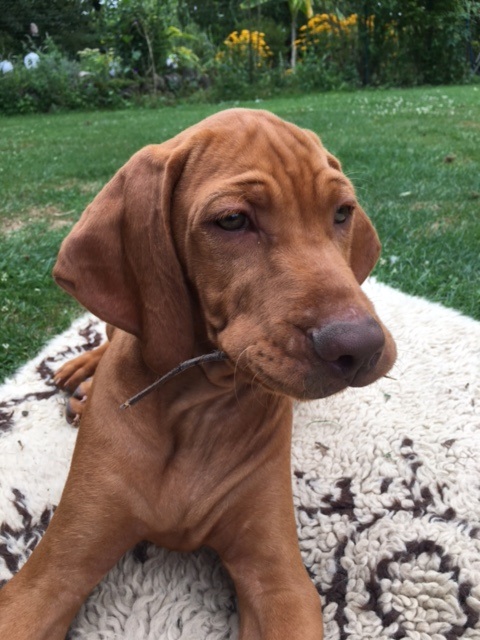 And the first driving lesson: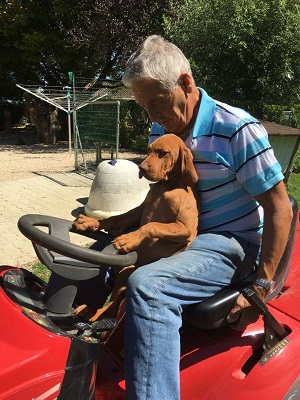 And the first swimming lesson: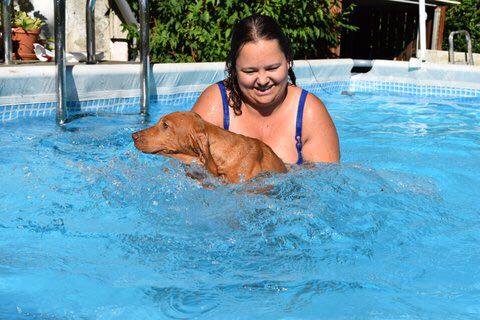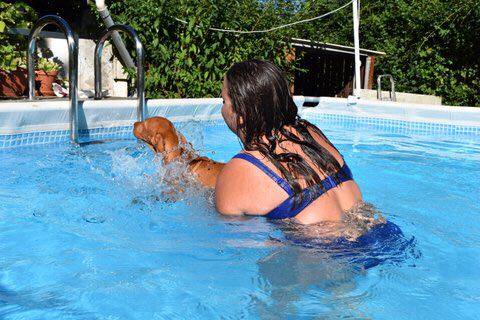 Just not for Zoa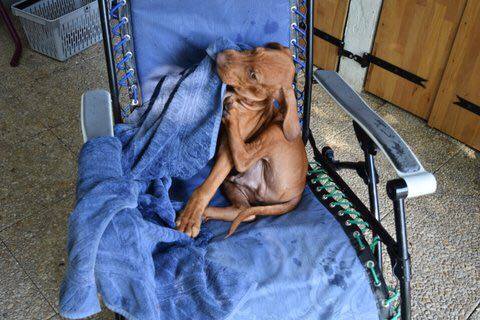 Off up the Loire to see friends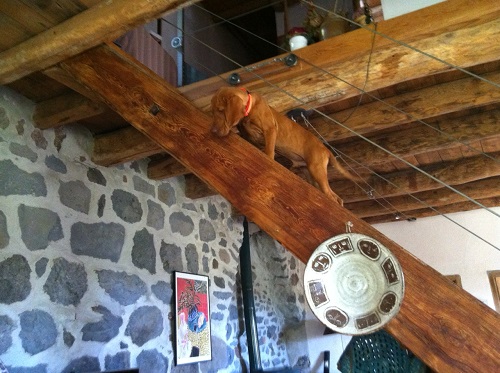 Seems I will have to get him his own chair.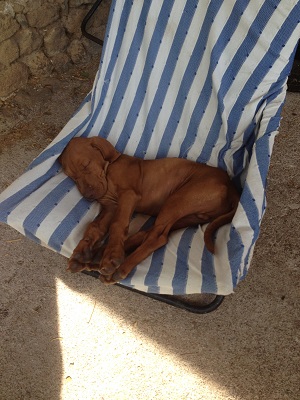 As we progress down through France it gets warmer. 35 degrees - let them lie!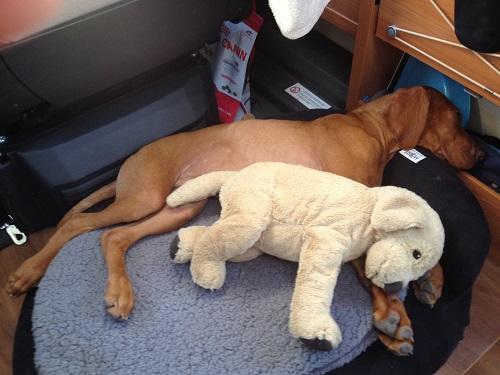 While I drink coffee the lad looks cute: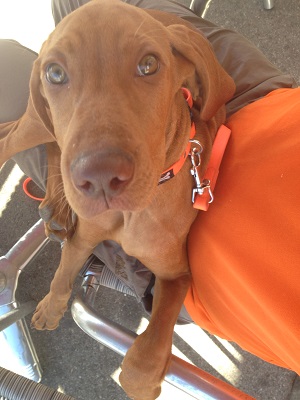 And then there was this sweet lad in Portugal at around 14 kilos.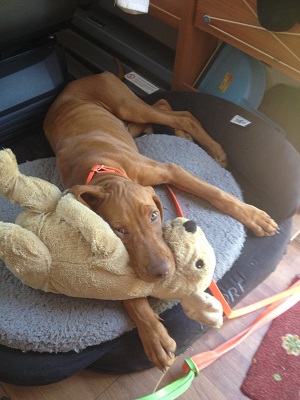 The sleeping sidekick riding shotgun, already 11 kilos.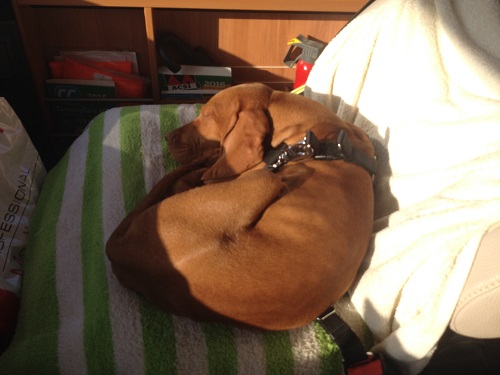 These 2D images don't do justice to the energy and seemingly excited nature of his life. He prances like a stallion, jumps like a hare, twists and turns like a crocodile and then simply crashes with a tendency to snore.
He gets to be in the passenger seat.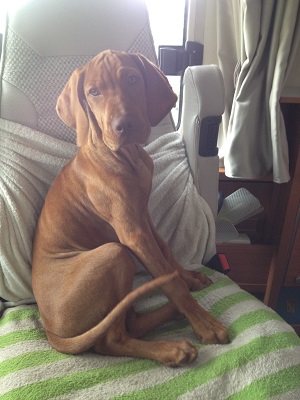 And here is a video of the lad on the beach
I also got him a chair - which he might well outgrow someday soon.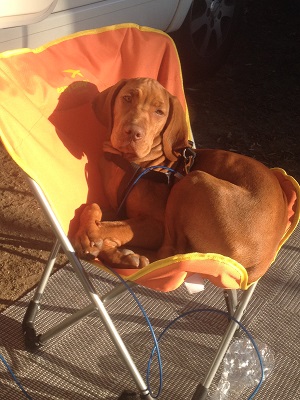 Will he start nodding?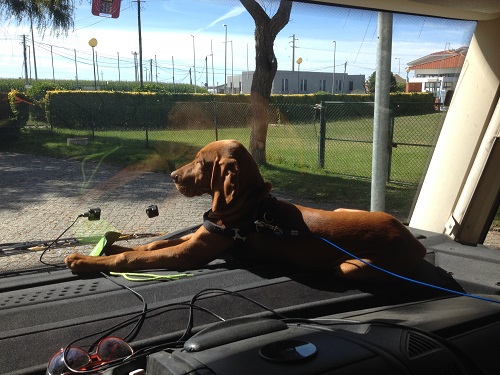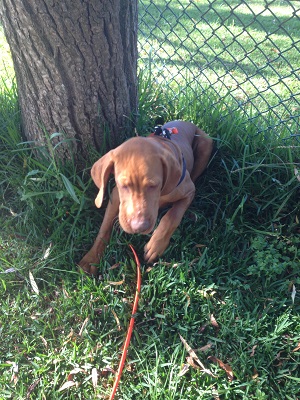 And here another video of the lad.
After the beach on Sunday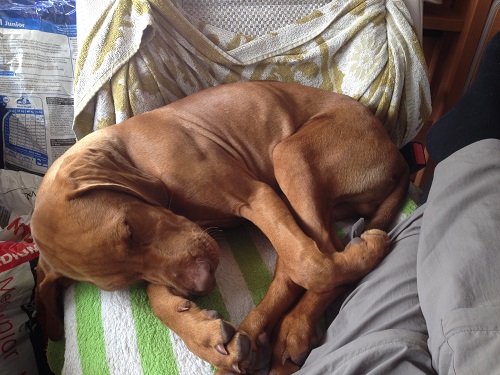 A slight contretemps with one of the local residents lead to Zoltan's first encounter with the "flower pot":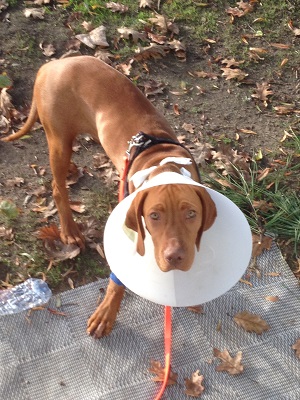 Now he is already 17.6 kilos.
After another few weeks he is over 19 kilos. As we go down the country we stop at the Barrage de Santa Clara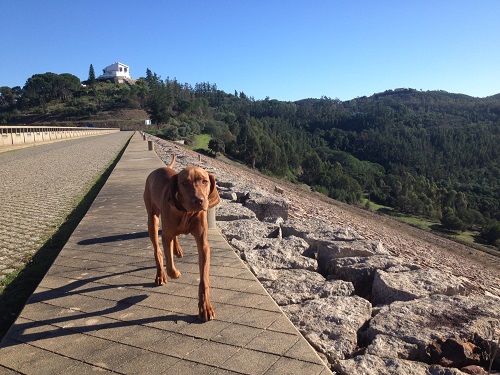 And at the Turiscocamping site Zoltan finds some friends: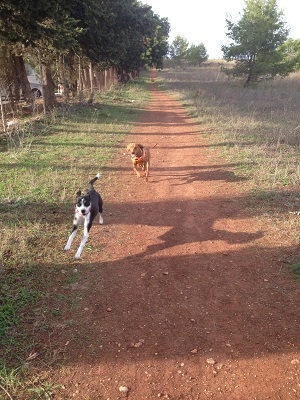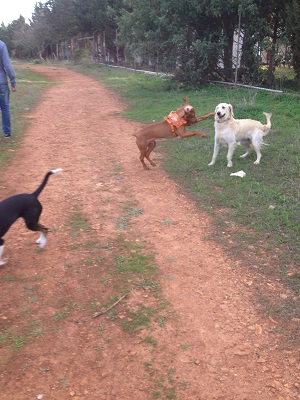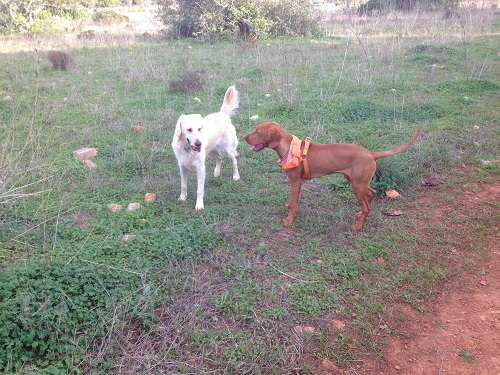 After too much chicken: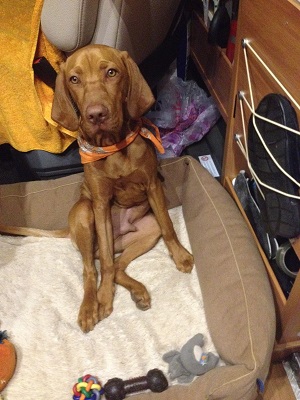 25-NOV freshly washed. He must be >20 Kilos by now, he sure looks bigger.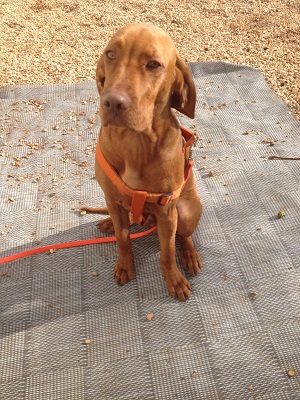 9-DEC Video of play in Albufiera.
And the real dog-sized collar has arrived: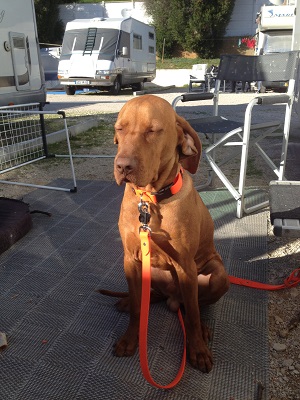 Nice words from .dk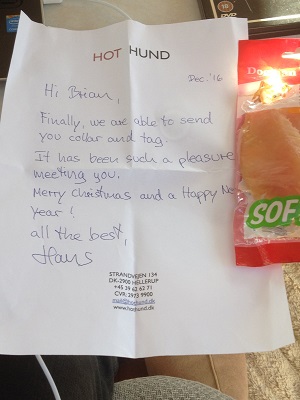 © Copyright 2003, 2004, 2005, 2006, 2007, 2008, 2009, 2010, 2011, 2012, 2013, 2014, 2015, 2016 Brian Rees All rights reserved