---
2007
USA
Arrived in New York on Saturday the 15-DEC, and spent a few days wondering around, the Rockerfeller Center and MoMa.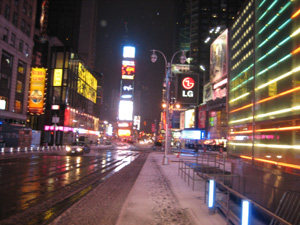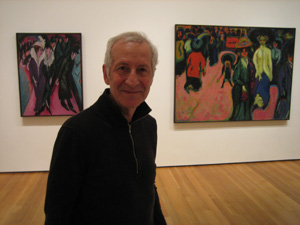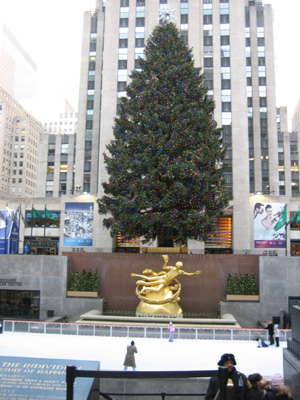 Before leaving on a plane to head South.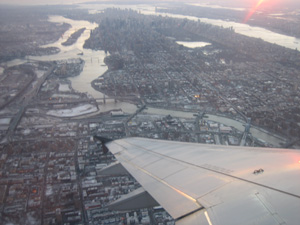 After a very cold two days in New York, the sun in the morning in Charleston was a very welcoming sight.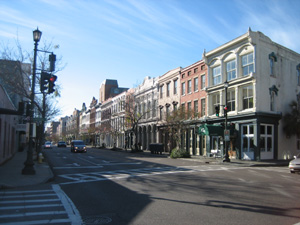 Hire a bike from Steve at a very nice rate thanks to a recommendation from people I meet in the bus from the airport.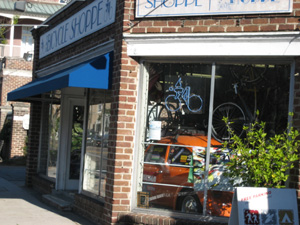 And then off towards Walterboro, on the way ran out of light and was given a lift to a Motel by Scott. But forgot helmet at his gas station!
The next day down 21 and 17 to Beaufort, for lunch and where I see a Labradoodle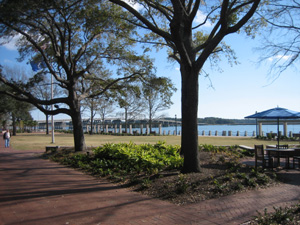 and an overnight stay.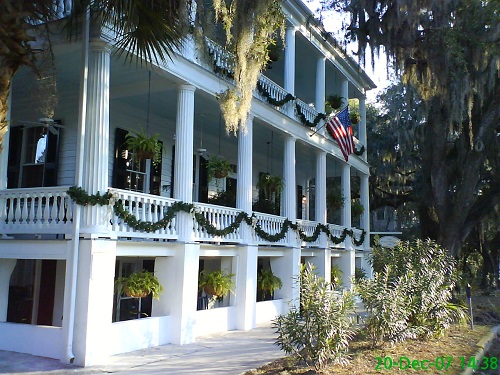 After buying a replacement helmet and gloves at Low Country Bicycles headed off towards Savannah. When I got there, guess what - could not go over the bridge - no pedestrians or bicycles allowed. Hitched a ride with Michael and Marianne. They also showed me where the train station is in Savannah and also took me to an hotel. (I also forgot my camera in their car, which they very kindly Fedexed to me a few days later.)
Took the Amtrak train from Savannah (not forgetting to fall off the bike in the dark on a railroad crossing) to Jacksonville.
From Jacksonville Beach against the wind down A1A.. Mostly a long straight road to St. Augustine, a real tourist trap. Need some pasta after this leg of the trip.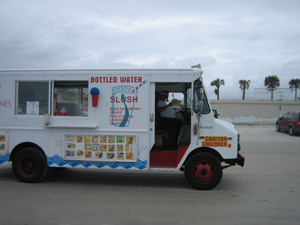 From St Augustine off down south again. Found Marineland, where I was 30 years ago.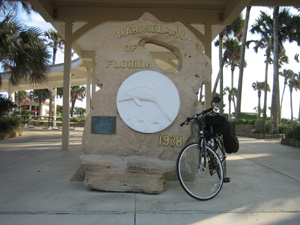 Having breakfast at the pier cafe at Flagler Beach I met Ruth, her husband and daughter. They are cyclists.. She recommended a website with maps for bikers... http://www.adv-cycling.org/, like the one from Georgia to St Augustine at http://www.adv-cycling.org/routes/atlanticcoast.cfm?pg=detail&s=6. Maybe use them next time, though I think I might prefer the routes on the West coast.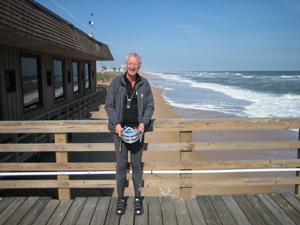 And so we come to Daytone Beach...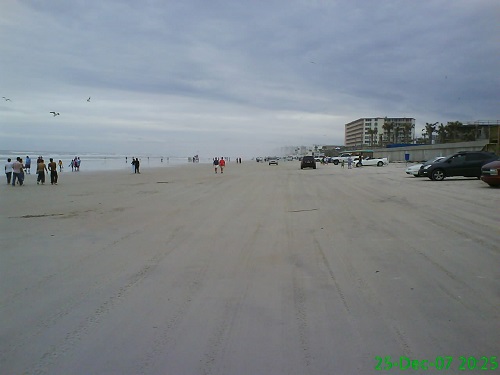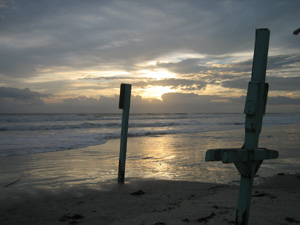 Where I met David and Eileen, who invited me to have Christmas lunch with them, Norma and Jim. Most enjoyable and a very friendly gesture.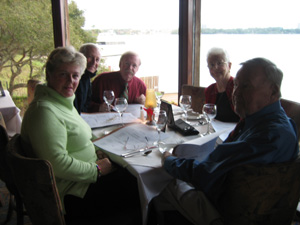 And then after a couple of days off to the last stage of the trip to De Land.. Beside the pool with a temperature of between 20 and 25 degrees, overdosed on vitamin D. Had an ice cream and met a sweet little girl, the daughter of Magda Hiller, the proud owner of a Vizsla.
The train back to Charleston, rattling all the way, was shortened considerably by conversation with Gregg.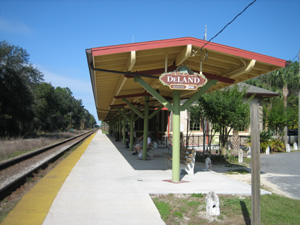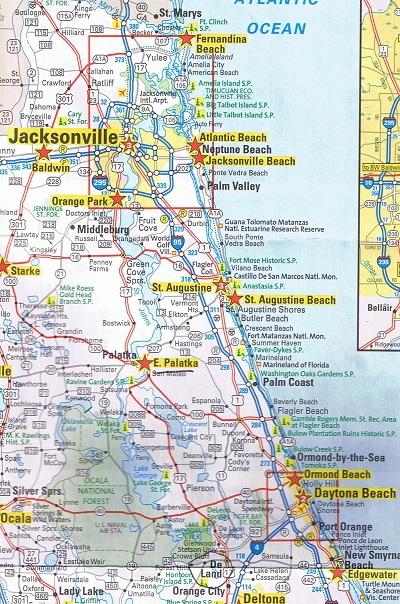 Then the next day fly home.
Only about 300 klicks, so not much exercise. Still, that wasn't the main idea.
© Copyright 2003, 2004, 2005, 2006, 2007, 2008, 2009, 2010, 2011, 2012, 2013, 2014, 2015 Brian Rees All rights reserved