---
2014
UK
Plymouth Hoe on the first journey.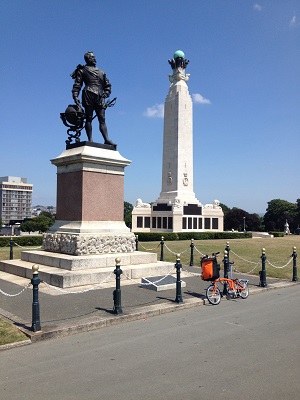 Culture Center at Dartington Hall.
And not far from the Hall is the Schumaker Colledge. I assume he would approve of the Brompton for its size, but less so for the technology required to put it together, especially the high-tech bags . Made in Germany.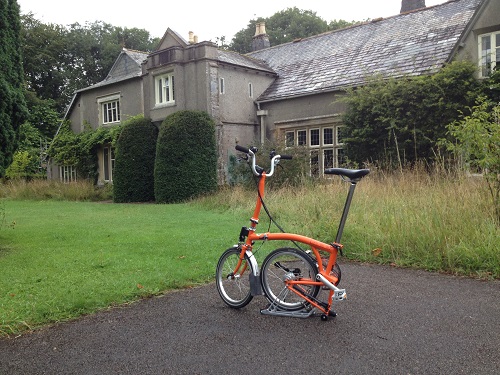 And we also visit Zurich, with the classic pose: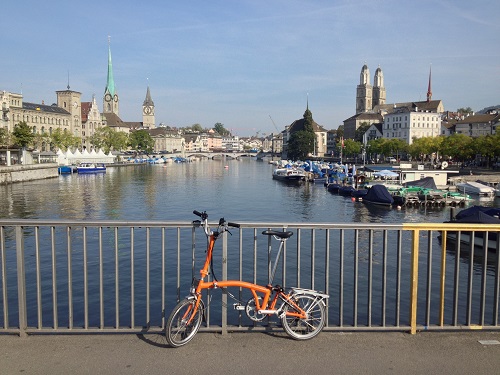 In Spain, on the beach in Miltos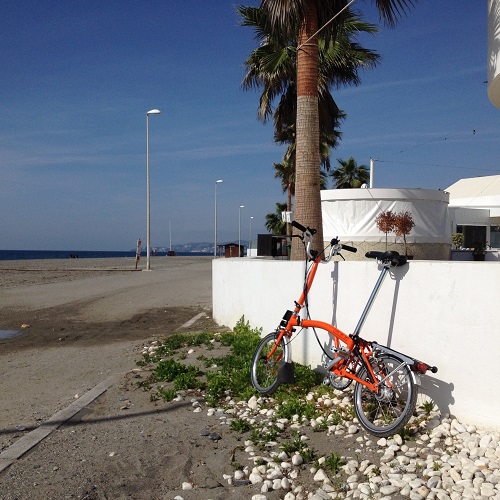 © Copyright 2003, 2004, 2005, 2006, 2007, 2008, 2009, 2010, 2011, 2012, 2013, 2014, 2015 Brian Rees All rights reserved